Floor Map / Facilities
Floor Map

Facilities
Computers
There are 11 library computers. An ITC account issued by the Information Technology Center (ITC) is required to use them.
These computers are also used when using databases limited to the Kyoseikan Library.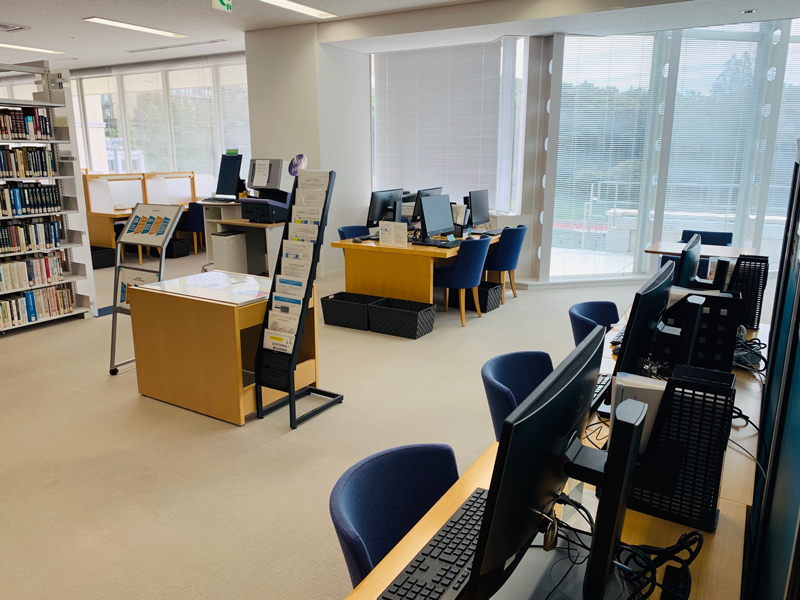 Newspapers
This month's newspapers are located in the center of the library.
From this corner you can see the athletics field and spend a relaxing time.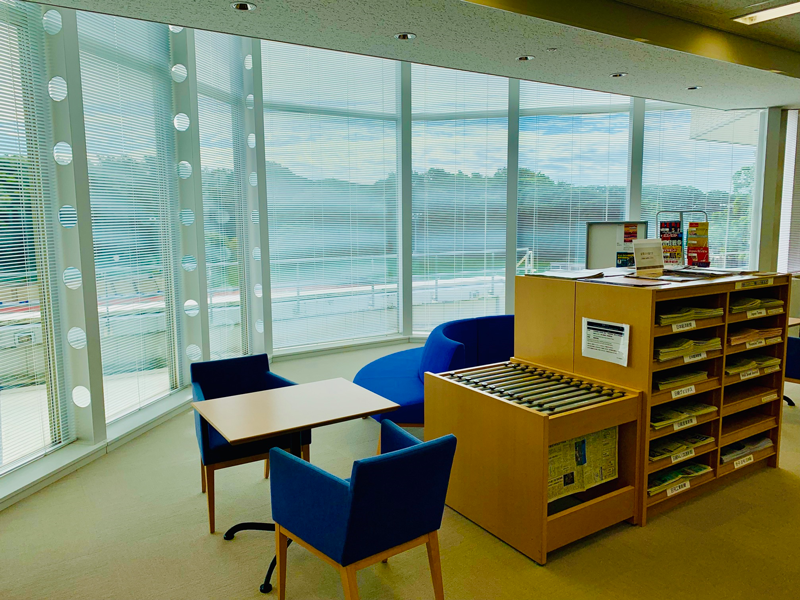 ✕