Library Cards
This page is for Keio University faculty, staffs, students, and alumni of Shinanomachi Campus and Faculty of Nursing & Medical Care. Other alumni ; click here. Visitors ; click here.
How may I get a library card?
You need a library card to use Shinanomachi Media Center. Please complete the application form that is available at the library service counter. The card will be available within a few days.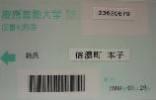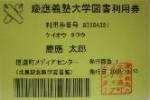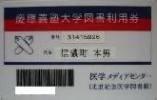 Card type depends on your status.
If you are a student, use your student ID card as a library card.
When do I use library card?
You need your library card to enter the library. You also need the card for the following services: