Media Center Friends
What are the "Media Center Friends"
Media Center Friends is a student group, which looks from a student's point of view to analyze the present state of affairs and identify problems at Shonan Fujisawa Media Center (i.e., issue identification), and undertake the planning and running of events or exhibitions, and activities to improve service (i.e., proposal and implementation of solutions).
Media Center Friends Facebook
Media Center Friends Twitter
Recent ActivitiesTandem Learning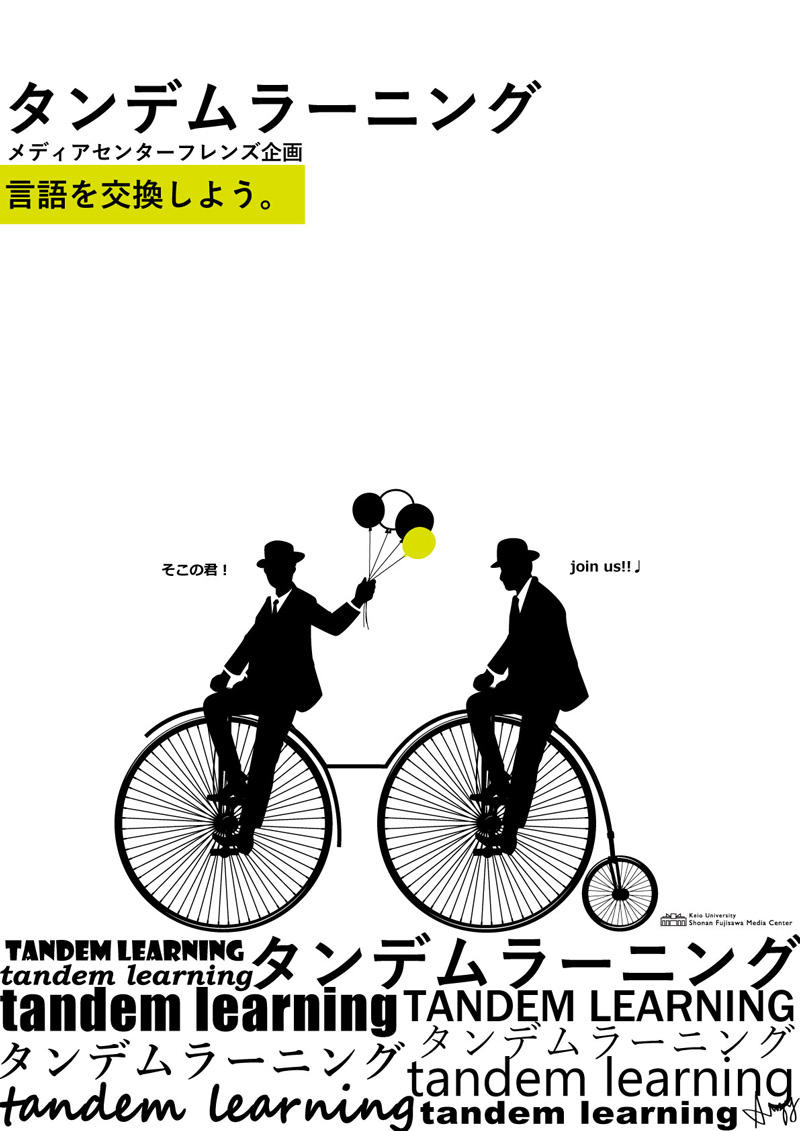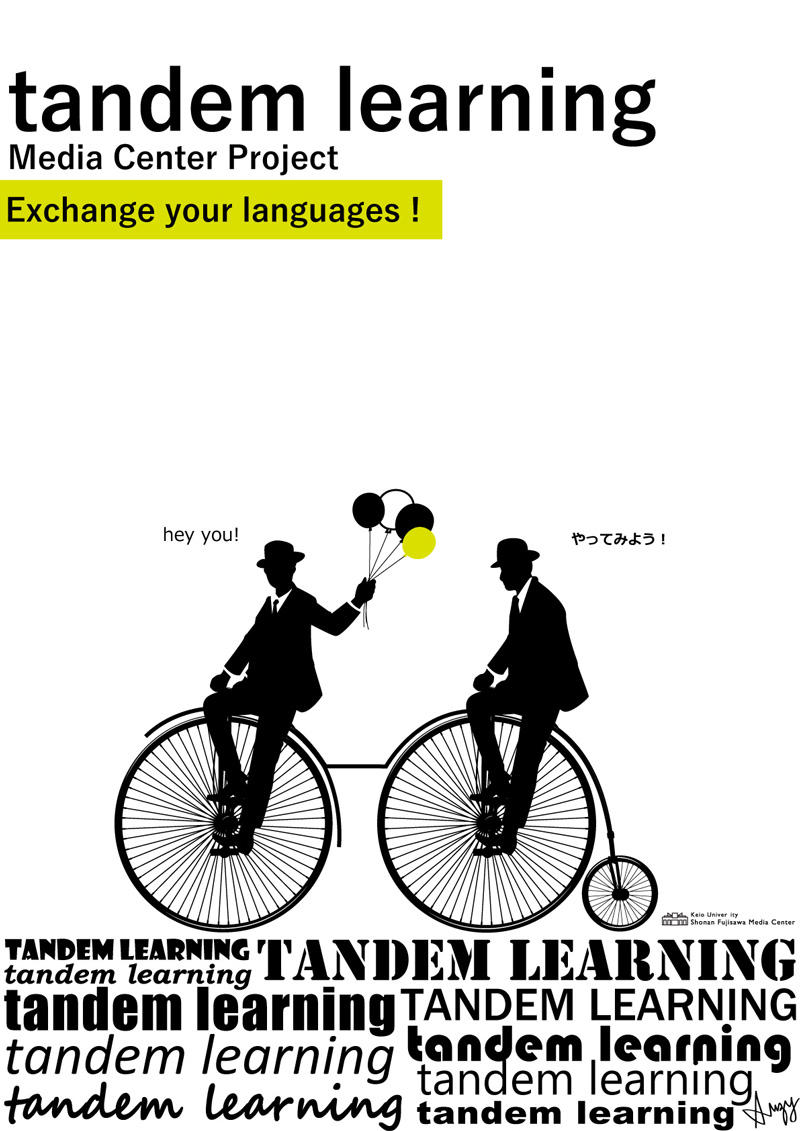 Tandem Learning is an activity that is done by each other language learners. In this activity, you exchange your native language and the learning language. You will make the team with who use your learning language as a native language. And he also learns your native language. Media Center Friends make Tandem teams, and we also support your activities. If you want to participate in this project, after reading the detail, please send an email with your information to Media Center Friends.
*The detail of Tandem Learning
[ Recruitment target ] Student in learning a foreign language in SFC
[ Application method ] Please apply to the following contact e-mail address along with your answers to the questionnaire in advance.
[ Contact address ] Media Center Friends ( e-mail :mc-friends@sfc.keio.ac.jp )
[ Pre-questionnaire for starting ] Please answer your...: Name, Gender, School grade, Age, Mother tongue, Languages that you can speak, Studying language (and duration you study this language)

Questions below are optional but may facilitate communication with your future partner.
・hobby
・Field of interest
・If you are looking for an English speaking partner, which partner do you prefer? (A. native speaker B. fluent non-native speaker C. Both are acceptable)
・Your account/ID of social media (Instagram, twitter, line ..etc)
・A message to your future partner!
Orientation on Tandem Learning
Date: 2022/4/27 13:00~ 
Place: Media center 2F MMLS(Multimedia MultiLingual Space)
We, Media Center Friends provide a matching service between Keio
students who want to language exchange with one another.

I

f you want to know more about Tandem Learning before you apply,
please participate to the orientation.